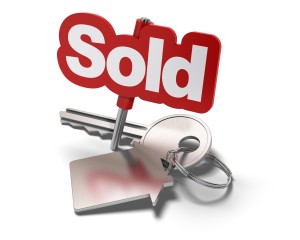 The real estate agents at Thomas J. Real Estate can sell your home.
TOP 5 REASONS TO USE A REAL ESTATE AGENT WHEN SELLING YOUR HOME.
Home owners apparently know their homes better than anyone else, but that does not mean they are the best salesperson for their properties.
Some sellers are tempted to try a For Sale by Owner (FSBO) transaction because their local community is a sellers' market and they think that they can easily sell without help. Many others try the FSBO route simply because they want to maximize their earnings and avoid paying out a commission to a real estate agent.
However, statistics show that the sale of your home with the help of a professional broker will garner higher profit, enough to cover the commission, as well as more money in your pocket. According to the National Association of Realtors 2013 Profile of Home Buyers and Sellers, the average FSBO sales price was $ 174,900, while the average price of a house by an agent was $ 215,000, a difference of $ 40,100.
Here are five main reasons why selling your home through a real estate agent is better when selling a home in Monroe, NY:
A real estate agent has access to market data concerning recent sales and homes for sale that can be used to price your home appropriately. Studies show that homes priced best when they're initially listed sell more speedily and for a better price than others.
A real estate agent can show your home when you are not available to respond to inquiries from potential buyers and their agents, and can get valuable feedback from visitors – all things that save you time.
A real estate agent can objectively look at your home and suggest ways to improve the look-by home staging and minor repairs-so it can appeal to more buyers.
Buyers usually prefer to look at a home without the seller present, so they are more comfortable exploring the rooms and to visualize themselves in the home. For a FSBO sale the seller must always be present.
Realtors have qualified marketing expertise, contacts with many other Realtors who handle buyers, and the support of a brokerage that can market your property more widely than it is possible for an individual.
If you're thinking of selling your Monroe Home give the professionals at Thomas J. Real Estate a call, we know the market and will help prepare you for a smooth sale.