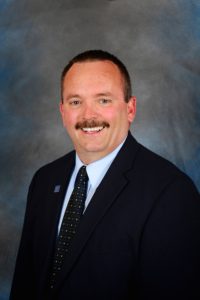 Thomas J. McGroder Accredited
Buyer Representative
An Accredited Buyer Representative can assist you when you decide to buy a home, whether it's a vacation home on Great Sacandaga Lake, or a primary residence in commuting distance to the city, you want to find the best home for your needs.
You also want the best overall price and terms you can get. You want to minimize the time you spend, the effort you put in, and you want to avoid hassle. You also want safety and security for yourself and your money from start to finish.
Getting all of those, means working with an Accredited Buyer Representative (ABR) who knows the locations, knows the properties, and knows how to represent you properly. The best way to achieve your goals is for you to focus on them, and to know that your Accredited Buyer Representative is also focusing on them as an integral part of representing you.
The experienced Accredited Buyer Representative knows how to help you achieve your home-buying goals. You will invest your time and effort efficiently because of your representative's skills and experience. Your Accredited Buyer Representative puts you and your goals front and center by following state law, and the National Association of REALTORS® code of ethics. Buyer representatives work not just to find suitable properties for you to view, but they also work behind the scenes to keep hassles and problems to a minimum. A buyer representative will also work to keep your personal safety and financial security intact.
Your agent will help you to make high-quality decisions about where you want to live, what kind of home will best suit you. They will discuss your must-haves, like-to-haves, the things you cannot or will not consider. This level of detail ensures your time is well-spent, and that the homes you see are the ones best suited to you and your family.
Your buyer's agent has great resources to search for possible properties that meet all of your criteria. The minute detail about available homes that is in the MLS (Multiple Listing service) may well surprise you; it is certainly more than is available on non-REALTOR® sites. Your agent will also keep your goals in mind when talking with other REALTORS® properties which are on the market, and those which may come on the market, so you will always have the latest information in your search for your new home.
Your agent will arrange (and rearrange) showings to suit your timetable. When you decide to write an offer on a home, your agent will do two things. The first is to prepare a market analysis, so you know the right price to offer – and why. The second is to go to bat for you negotiating price, terms, conditions, closing date, possible discounts, and things the seller may leave.
When you decide to look for a new home, or a piece of land on which to build your new home, it always pays to have an experienced, skilled and successful Accredited Buyer Representative at your side. when you are ready to discuss your home-buying goals, contact Thomas J. Real Estate, Inc, so we can begin our work for you.