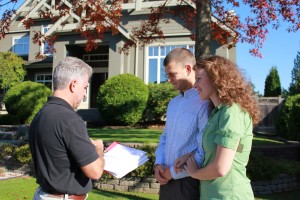 First Time Home Buyers looking to purchase a new home
The Federal Housing Administration ( FHA ) is currently considering offering first time home buyers a discount on their mortgage, if they enroll in a housing counseling class.
The program, called Homeowners Armed with Knowledge ( HAWK ) should be ending its public comment shortly. This program is being used as a way to lower a first time home buyer's mortgage insurance premium costs. FHA's thoughts are if more first time home buyers understand the process and what it takes to maintain homeownership, this will lead to lower loan defaults and thereby decreasing their lending risk.
For a First Time Home Buyers to be eligible for the discount they must take several classes before and after the closing. FHA believes that this will save the borrower an average of $325.00 a year or almost $10,000 over the life of the loan. $10,000 is a lot of savings for the average household. With these savings it could make the difference between qualifying or not qualifying to purchase a home.
The U.S. Department of Housing & Urban Development will provide training for the instructors and the homeowners should be able to apply for the program by the end of 2014.
If you're a first time home buyer looking to purchase a home or real estate in the Hudson Valley or the Capital Region give Thomas J. Real Estate a call. Our agents will be happy to help you.