Thomas J. Real Estate, Inc. leading source for up to date real estate information for Gloversville and Johnstown Single Family Homes for sale.
The Cities of Gloversville & Johnstown are in Fulton County & approx. 40 minutes outside of Albany, NY.
Gloversville & Johnstown " Glove Cities" were once known as the hub of glove making in the United States. At one time there was approx. 200 manufacturers that employed almost 80% of the area residents.
The cities are surrounded on three sides by the Town of Johnstown which was founded by William Johnson. Mr. Johnson was a British military officer and colonial government official, in a region once known as "Kingsborough". Johnson named the settlement after his son, John Johnson, and by 1762 constructed a baronial hall. The town was formed in 1793 and was once part of Montgomery County.
In 2010 Gloversville's population was approx. 15,600 residents and Johnstown's population was 8,700 residents.
Single family homes and real estate sales have remained stable in Gloversville and Johnstown.
Local employment can be found at the Johnstown Industrial Park which houses Walmart Distribution Center, Fage Yogurt, and Euphrates Cheese to name a few.
The two cities have their own school districts Johnstown School District offers three elementary schools along with middle school and a high school. Gloversville School District offers five elementary schools along with middle school and high school.
The cities are located within Fulton County which is also know for it's 44 Lakes which include the Great Sacandaga Lake, Pecks Lake and Caroga Lake.
If you are looking to purchase a single family home or investment real estate give the professionals at Thomas J. Real Estate, Inc. a call.
Additional Area Photos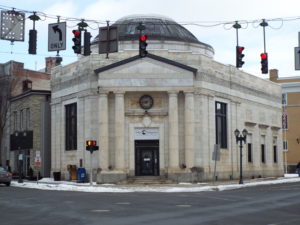 Gloversville & Johnstown Area Single Family Homes for Sale
Welcome to the leading source for the most up to date information on homes and real estate for sale in Fulton County New York, including the Towns & Cities of Gloversville, Johnstown, Caroga & Broadalbin.