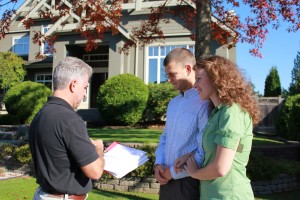 Home buyers reviewing the inspection report
3 MISTAKES HOME BUYERS MAKE WHEN BUYING REAL ESTATE IN MONROE, NY
Looking to buy a new home in Monroe, New York? Buying a new home is great! You get to choose where your home will be situated, add a sunroom here, a third garage and soon you are entering into your dream home. With all the options to select from it is very simple to overlook crucial elements with your new home buying experience which may cost you tremendously in both precious time and money.
Picking updates with the least ROI or an excess of overhauls – This is actually the most widely recognized slip-up made by new home buyers who don't consider the resale value of their home later on. When buying a new home, make sure to stay with the vital redesigns like two sinks in the main restroom, great cabinetry and top quality cushioning under the carpeted areas.
Not using a buyers' agent – When looking for a new home, be sure to get yourself a buyers' agent who makes a specialty of new homes. There are many important steps when buying a new home that your seasoned buyers' agent will be prepared to work with like price negotiation, lot choice, researching future development across the community and the pros and cons of building products your builder uses in the construction of your new home.
Overlooking the "inspection" terms in builder plans – A grubby little secret in the new home industry is the possibility that some builders, national builders included, send out contracts with a clause stating that they don't allow home inspections by any self-governing, third party home inspector until once you close on and own your home. They offer to do a walkthrough of your home with you for you to close but chances are, unless you yourself are a licensed home inspector with a long time of experience, you won't notice any red flags beyond the " superficial ". So, do not overlook this.
The professionals at Thomas J. Real Estate have extensive experience representing buyers thought-out entire transaction and would love to help you with your search.