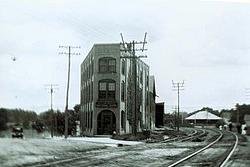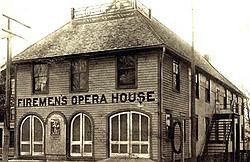 Monroe NY rich in history & real estate.
What do summer concerts in the park, melted cheese, harness racing, mastodons and Yankee Doodle Dandy all have in common? If you guessed a connection to homes for sale in Monroe, New York, you'd be correct.
Located roughly 45 miles from New York City, Monroe is a community rich in history and pride. It's served as the birthplace to two types of famous cheeses and has provided some of the best mastodon skeletons that the country has ever seen. In addition, it has a long-standing connection to harness racing, outdoor concerts and the Firemen's Opera House. It's where the iconic film, Yankee Doodle Dandy debuted in the 1940s.
And that's just the tip of the cheese wedge when it comes to what residents of Monroe, New York, get to enjoy. The community holds a tremendous number of special events each year, including a Cheese Festival. It celebrates the region's deep connection to cheese making, dairy-farming, Velveeta and Liederkranz cheeses. There are also many restaurants, farmer's markets, wineries, breweries, distilleries and cideries in the surrounding area that are sure to please serious and casual foodies alike. Can anyone say Shawangunk Wine Trail?
Homes for Sale in Monroe, New York, often feature a lot of square footage, large lawns and beautiful views. So, they tend to be popular with growing families and people seeking respite from New York City's concrete surfaces. Some city dwellers choose to move to Monroe permanently and others opt to make it their weekend vacation home instead. Consequently, it's an area that's anything but sleepy. To learn more about homes for sale in Monroe, New York, and what else the historic community has to offer, please contact Donna McGroder, Real Estate Associate Broker 917-514-8220 email: Donna McGroder or head over to Thomas J. Real Estate, Inc. today. We'd love to show you around the charming Village of Monroe and the rest of Orange County, New York.