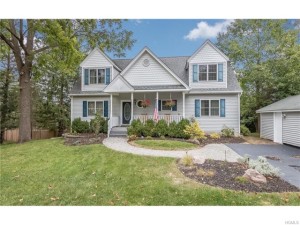 Prepare to sell your home by landscaping your yard
Prepare to sell your home before you list with a real estate agent.
Working with a real estate agent to sell your home is an important step that will make it easier because you will receive professional guidance throughout the entire process. However, even before finding a real estate agent to hire, you can make preparations for selling your home by using professional services.
Carpet Cleaners
While carpeting with severe wear-and-tear should be replaced to make your home more presentable, most carpets can be revitalized with professional carpet cleaning. Regardless of how much you might vacuum and spot clean your carpet to keep it clean, the knowledge, skill, and equipment that professionals have will provide your carpets with a deeper clean than you can accomplish on your own.
House Cleaning
Although carpet cleaners will make sure your carpets look great, the rest of your home still deserves a thorough cleaning. It is important to get the deepest clean possible for your home as you do not want any insufficiently cleaned area to give off a poor impression to a potential home buyer.
Landscaping
When people come to look at your home, the first thing they are going to see is the front of your house, along with the landscaping surrounding the area. Ideally, you want to provide attractive landscaping with minor changes or touching up, especially to the front of the home to maximize curb appeal.
Pest Control
Since you should expect your home to get inspected for pests, especially termites, you can take matters into your own hands by getting a professional inspection on your own to show to potential buyers.
After getting these services, your home will be closer to being ready for getting listed.
When you're ready to sell your home or real estate, give the professionals at Thomas J. Real Estate, Inc. a call they can sit down with you and review your options.