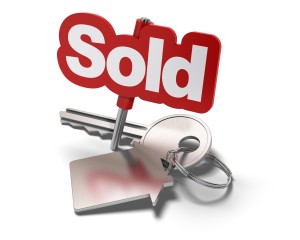 REALTORS® at Thomas J. Real Estate, Inc. get the job done.
REALTORS® & real estate agents are still a very important part of the real estate transaction
If you want to buy or sell a home, using the services of REALTORS® or a real estate agent still makes a lot of financial sense. A lot of people wrongly assume that paying a real estate agent is just a waste of money. However, when selling your home, it is a great investment. Here are some of the biggest ways that a real estate agent can help you sell a home quickly and for top dollar.
Listing Price
One of the most important aspects of selling a home is listing the home for a reasonable price. With the real estate market so hot in many areas, many sellers are getting greedy with their homes. However, this is not the way to get the most out of your home. A good real estate professional will tell you to list your home for slightly below market value. This creates excitement around the home and you have a good chance of getting multiple offers on the home.
Preparing for the Sale
Before listing your home on the market, you need to prepare the home for sale. Your real estate agent will tell you certain things to concentrate on based on what is trending in the overall market. Updating your home before it goes on the market is the best way to improve your chances of getting the most out of your home.
Our Team
If you need real estate services in the Capital Region or Hudson Valley Region of New York, our team is ready to help. We have years of experience in the industry, and we can help our customers & clients with both buying and selling a home.
Contact Thomas J. Real Estate, Inc. for additional help.