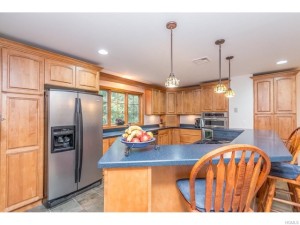 Selling your Highland Mills NY Real Estate
Selling Your Highland Mills NY Real Estate
Preparing to Sell your Highland Mills, NY real estate property
Like scores of regions of the country selling Highland Mills, NY real estate can seem like an astounding task. In many aspects selling homes in Highland Mills requires a good marketing foundation just like building a quality home. Starting off right or even getting a head start can save a lot of time, money, and stress. Here we'll keep it simple and discuss how you can get off to an advantageous beginning and be ahead of your competition when selling your real estate property in areas specific to the Highland Mills real estate market.
Let's discuss a component of the selling process that is critical to the Highland Mills area. As you'll notice, this part of the process is totally in the seller's control. What an agent gets the SELLER to do can make an enormous difference. In today's Highland Mills, NY real estate market, the home needs to be turn-key ready to get the apex of results to come through. You say… common sense, right? Sellers would be surprised to see so many homes for sale on the market that are…for the lack of a better term…in shabby showing condition. A portion of the excuses we all get from seller clients is that it's all cosmetic… or… the buyers can adjust it the way they want to when they move in… The reason this is not a great idea is very subliminal. When a potential buyer looks at an unprepared home, negative seeds start to grow in their minds. And studies show that buyers, even in Highland Mills, are looking for reasons NOT to buy the home in a process of elimination.
What about a reduced asking price to make up for an unprepared home you say? I guess that may work. But do you think buyers will exaggerate the reasons for expected repairs, updates, or cosmetic upgrades? Of course! It's human nature. So what happens is the buyer will offer thousands less because it will cost them hundreds to paint.
Spending a little time and money can make or save you thousands when your home sells. Make sure your home is move-in ready when it's time to sell. For the Highland Mills real estate market, smart sellers make sure to adhere to this simple yet profound rule of proper presentation.
If you're thinking of selling your home give the professionals at Thomas J. Real Estate, Inc a call for expert service.
Thomas J. Real Estate, Inc. has offices located at 3 Lent Drive Highland Mills, NY and 78 Northville Rd Edinburg, NY to better assist you.