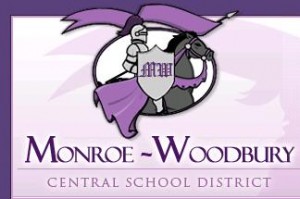 Single Family Homes Sold – Monroe-Woodbury School District as of November 12, 2014.
Single family residential home sales have dipped slightly in 2014 compared to 2013. January 1st to November 12th, 2013 the Monroe – Woodbury School District had a total of (285) single family homes sold. The majority of these sales were 3-4 bedroom homes totaling sales of (248). The remaining sales were (15) single family homes with 1-2 bedrooms and (22) homes with 5 or more bedrooms.
Comparing this same period in 2014 we found that the single family housing market was down 11.93%. The results show that The Monroe -Woodbury area sold (251) single family homes consisting of (21) 1-2 bedroom homes, (209) 3-4 bedrooms & (21) 5 or more bedrooms bedrooms.
The Sale price to List price of single family homes between 2013 and 2014 shows that the sale price was down by 0.31%. We also noticed that the Days on Market time had increase by 32.84%.
In 2013, (18) new single family homes were constructed with a median list price of $484,450 and a median sales price of $471,910 showing a reduction of 2.59%. I'm unable to locate any new home sales for 2014 as of this article.
The Monroe – Woodbury School District serves most of the following communities: Town of Monroe including the Village of Monroe & Village of Harriman, Town of Woodbury including the Village of Woodbury, Highland Mills & Central Valley and is located approx. 40 minutes north of New York City. The area also has a great rail & bus commuter system.
Thomas J. Real Estate's Highland Mills Office specializes in the sale and purchase of single family homes throughout the Monroe-Woodbury School District and surrounding areas.
Our office is managed by Donna McGroder, Associate Broker. Donna will be happy to assist you, click here schedule an appointment.
To view homes for sale in the Monroe-Woodbury go to Thomas J. Real Estate, Inc. or click here to view homes in the surrounding area
Information obtained from The Hudson Gateway Association of REALTORS