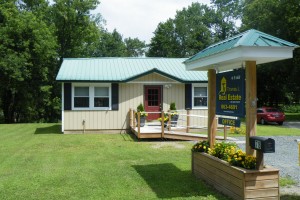 Thomas J Real Estate
78 Northville Rd.
Edinburg, NY 12134
Imagine that someone breaks a window at your home and you contact your home owners insurance company to file a claim. The next thing you know is your premiums rises. According to InsuranceQuotes.com a single incident can result in a monthly premium hike of nearly 9%. A second claim could cause your premium to jump 20%.
Homeowners who suffer a small incident and file a claim can find themselves paying as much as a homeowner who had a catastrophic incident.
According to Laura Adams, a senior analyst from InsuranceQuotes.com " Home owners need to be really careful". Rates can still rise even if your claim was denied. Insurance companies believe that insures who file a claim are more likely to submit additional claims.
Liability claims are the most expensive type of claims you can file. These can include personal injuries and average a 14 % rise in yearly premiums. Theft and vandalism can also cause big premium increases.
In 2014 New York State residents who submitted a claim on average had an increase of 2%.
Below is the average premium increase you might expect to see.
1. Liability — 14 percent increase
2. Fire — 13 percent increase
3. Theft — 13 percent increase
4. Vandalism — 13 percent increase
5. Water — 12 percent increase
6. Hail — 6 percent increase
7. Wind — 6 percent increase
8. Medical — 2 percent increase
9. Weather — 2 percent increase
Note: Percentages have been rounded.
Here are some ways to save money on your home insurance.
Get a higher deductible: Consider how much out of pocket money you can afford if you had to file a claim.
2. Do not use your home owners insurance for maintenance: Ex. A home owner knows that there roof is at the end of its life span and waits for a wind storm to blow off some of the singles and submit a claim to repair the entire roof.
3. Before you submit a claim find out if your rates will increase: Inquire into how much of an increase you can expect for filing a claim. Make sure you keep notes on what your agent tells you.
4. Look into what type of discount your company offers: Many insurance companies offer multi policy discounts and give policy holders discounts on a 24/7 security system.
For more information about home owners insurance go to insurance quote.com
Thomas J. McGroder is a Real Estate Broker for Thomas J. Real Estate, Inc. and operates two offices. Our offices are located at 78 Northville Rd. Edinburg, NY & at 3 Lent Dr. Highland Mills, NY.
To view homes for sale visit Thomas J. Real Estate Inc.