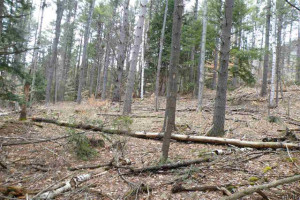 Vacant Land can be a great investment if you know when to buy
Selling & buying vacant land in Upstate New York can be a daunting task, don't do it alone.
At Thomas J. Real Estate, representing sellers and buyers when selling & buying vacant land is one of our specialties. As such, we are often asked about the best way to sell & buy vacant land. To that end, we've put together a few, general tips for both sellers and buyers:
Tips for Sellers
Hire reliable, trusted professionals to visit the property regularly. Ask them to provide cleanup, road or driveway clearing and landscaping services, especially after storms. After all, it is important for buyers to easily access and see the vacant land in the best light possible, year round.
Assemble materials about the vacant land that potential buyers will find helpful. For example, you may want to include some, if not all of the following:
• Survey Maps Showing Easements and Boundaries
• Soil Analysis Results
• Underground Stream Markers
• Packet of Information About the Surrounding Community
• Property Tax Receipts
• Information About Available Utilities
• Professional Ground and Aerial Photos of the Property
• Brief, Written History of Land's Usage
• List of Valuable Trees
• Copy of Applicable, Zoning or Building Restrictions
Tips for Buyers
When searching for vacant land for sale in New York, be savvy. Gather as much information about the land mass as possible. Ask about many of the items we mentioned in our tips for sellers' list and work closely with real estate agents who are well familiar with the area in question. Also, don't forget to look at area statistics before making or countering an offer. And when you're ready, put an offer on the table that is in line with the vacant land's history as well as it's potential for the future.
To learn more about New York real estate sales as well as speak with someone who is skilled at representing sellers and buyers, please contact Thomas J. Real Estate today.