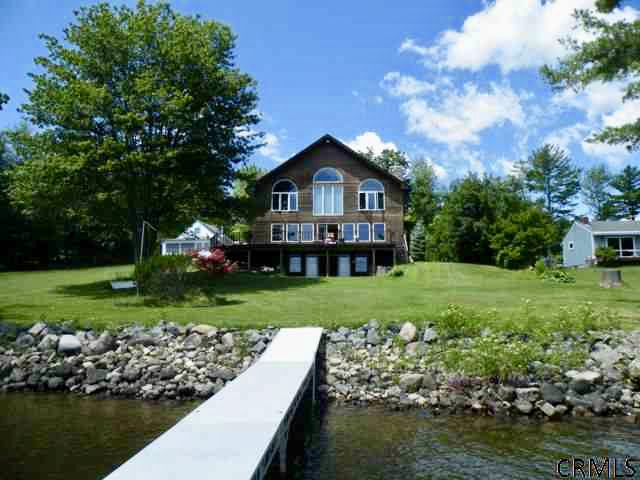 Waterfront Homes on the Great Sacandaga Lake
Waterfront homes or seasonal cottage for sale on The Great Sacandaga Lake?
Looking for a waterfront home or a seasonal cottage take a look at Thomas J. Real Estate, Inc. We have a wide selection of waterfront homes, lake front homes and lake access homes that range from seasonal cottages, camps to year round single family homes.
Single family homes and seasonal cottages along the Great Sacandaga Lake have remained stable over the past 10 years with approx. 596 homes being sold with an average sale price of $256,547. The average days on the market was 142 days.
The Great Sacandaga Lake is regulated and managed by the Hudson River Regulating District also know as HRRD. The HRRD monitors the water levels, shore line erosion and manage the permits. Waterfront homes only own the land up to the high water line and then the HRRD takes over from there.
Homeowners and tourists enjoy amazing sunsets, boating, snowmobiling, ice fishing and cross country skiing. Our community page has information on marina's to dock your boat for the season.
If you would like more information about real estate and lake access homes contact Thomas J. Real Estate, Inc. They are a full service real estate office and members of the local Multiple Listing Service and members of the National Association of REALTORS®
Additional Area Photos